net4tec auf der herCAREER
Triff net4tec bei herCAREER, eine DER Top-Karrieremessen in Deutschland für ambitionierte Frauen.
Am 11. & 12. Oktober in München präsentieren sich über 200 Firmen vor mehr als 5000 Besucher/innen zur vierten Ausgabe der herCAREER. Netzwerke mit Frauen in allen Karrierephasen- vom Jobeinstieg über eine Fach- und Führungskarriere bis hin zur Gründung eines Unternehmens. Diesjährige Fokus-Themen: Digitalisierung der Arbeitswelt sowie New-Work-Initiativen.
net4tec kooperiert mit herCAREER – zwei starke Partner für deine Karriere. Wir laden dich herzlich zur herCAREER und unseren 3 Meet-Up-Sessions ein.
[su_divider top="no" divider_color="#ba3424″]
1. Quereinsteiger?in der IT – #BeTheRoleModel, Andrea Taylor, SAP IT Consultant & Role Model bei net4tec
[su_divider top="no" divider_color="#ba3424″]
Es gibt einfach zu wenige Frauen in der IT. Das müssen wir ändern! Es gibt bereits verschiedene Ansätze:?schon in der Schule wird versucht, das Interesse von Mädchen an MINT zu wecken, damit sie eine Ausbildung/Studium?und Karriere in der IT anstreben. Das soll?die "Pipeline" füllen… Leider gibt es dann aber in der Mitte zu viele Frauen insbesondere in der IT, die ihre Karrieren dort nach relativ kurzer Zeit aufgeben. Dann haben wir mittlerweile auch manche Frauen, die einen Weg gefunden?haben, in der IT "quer" einzusteigen – ein Phänomen, das?zunehmend Sinn machen könnte, besonders im?Zeitalter von MOOCs?(Massive Open Online Courses).  Umdenkungsprozesse, neue Arbeitsmethoden, erhöhte Wertschätzung von Soft Skills und Diversity in Teams verstärken diesen Trend. In dieser Runde können wir diskutieren,?wie wir mehr Frauen in der IT behalten können, und wie wir auch Frauen aus anderen Karrieren zum "Quereinstieg" in die IT motivieren können. Durch den Ansatz #BeTheRoleModel für andere Frauen, können wir einander wunderbar unterstützen und gleichzeitig die IT als eine frauen-freundlichere Umgebung für uns neu erschaffen!
?[su_row][su_column size="1/3″ center="no" class=""]
Vita Andrea Taylor: 
Andrea Taylor ist genauso ein?Quereinsteiger. Sie hat einen amerikanischen Uni-Abschluss als?Bachelor of Science in Nursing (Krankenschwester) und ein MBA in Marketing und International Business. Durch ein paar kleine Zufälle und eine Portion Neugier ist sie in der IT gelandet. Sie hat?eine "Boot Camp" Ausbildung in der Programmierung und IT Consulting?und hat die IT "lieben gelernt"! Nach dem großen Umzug von den?USA?nach Deutschland sowie einer 8-jährigen Erziehungspause für ihre 2 Kinder, ist sie immer wieder zur IT zurückgekommen. Seit 2012 macht sie SAP Beratung in Business Intelligence und genießt es, ein?Lifelong Learner zu sein und immer wieder neue Herausforderungen anzunehmen. Ihr ist wichtig, Frauen miteinander zu vernetzen – zusammen sind wir stärker![/su_column]
[su_column size="2/3″ center="no" class=""]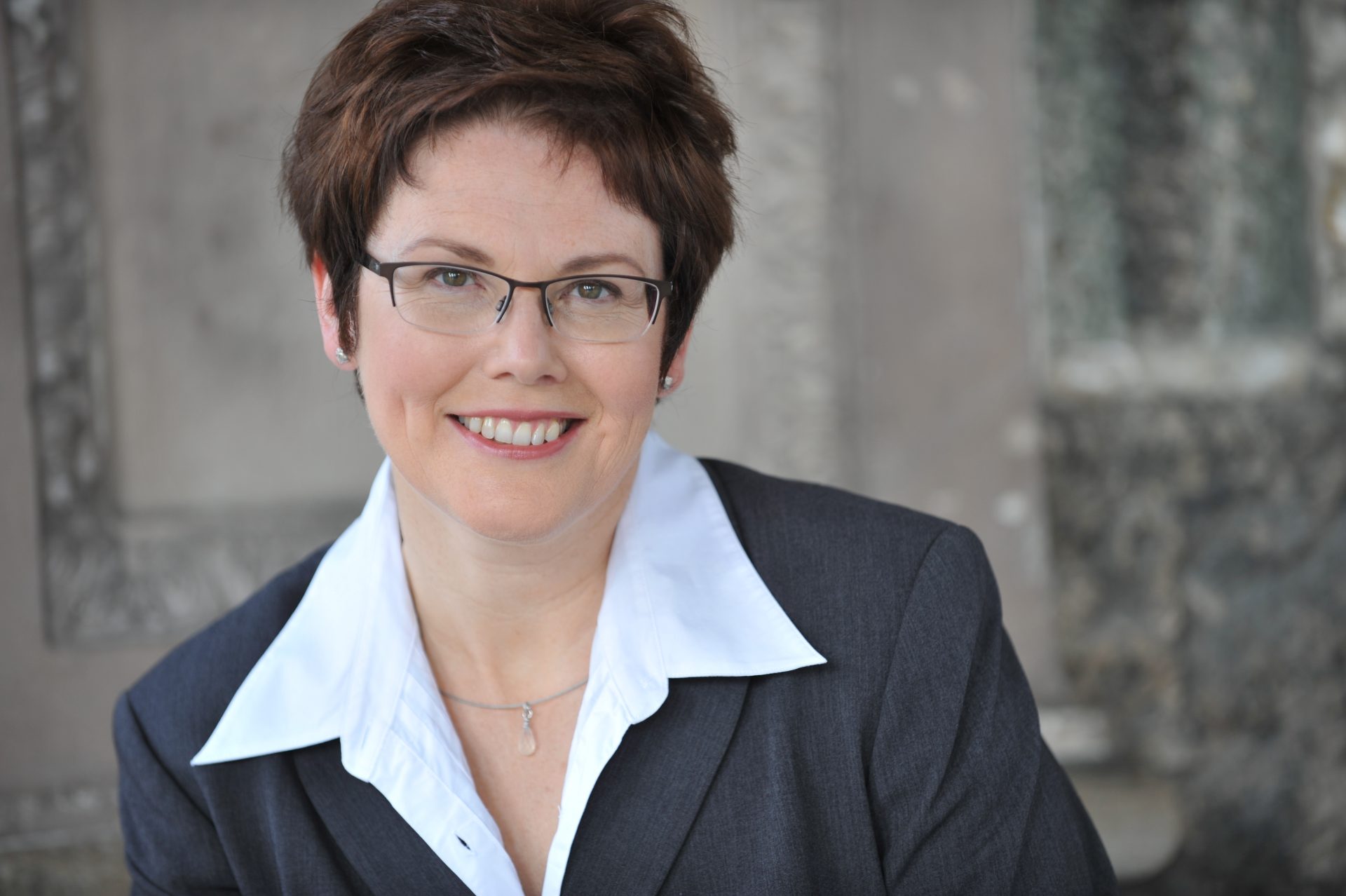 [/su_column][/su_row]
[su_divider top="no" divider_color="#ba3424″]
2. Expat-life in der IT Welt. Dublin & Amsterdam, der Einstieg in die IT-Welt oder auch Erasmus 2.0, Julia Baumanns, Key Account Manager/ Microsoft Schweiz, Role Model & Partner bei net4tec
[su_divider top="no" divider_color="#ba3424″]
Sie sagten: "Du und IT? Bist du dir sicher? Das hast du doch gar nicht gelernt!" Richtig, als BWLer war es ein Sprung ins eiskalte Wasser, begrüßt und aufgefangen von vielen jungen Talenten aus ganz Europa, der irischen Herzlichkeit und das durchwachsene Wetter!  Einblicke aus 3 Jahren im IT Hub in Dublin & 3 Jahre in den Niederlanden! Was erwartet euch, was sind die Anforderungen & Herausforderungen- the good, the bad, the ugly! Wie kommt man als Expat zurecht? Was wären mögliche Karriereschritte? Lasst uns gemeinsam über Expats, Einstieg in die IT, die Rolle der Frau und Kultur diskutieren.
[su_row][su_column size="1/2″ center="no" class=""]
Vita Julia Baumanns:  
Als Key Account Manager für die Schweiz bei Microsoft in Dublin verfügt Sie aufgrund ihres 6. Auslandsaufenthaltes über einen enormen Wissensschatz an Kulturen, Werten & Normen. Gepaart mit viel Neugier sich in der IT Welt zu behaupten und durchzusetzen. Aufgewachsen in einer Entrepreneur Familie lebt Sie Entrepreneurship im Daily Business. Seit Beginn des Jahres ist Sie als Partnerin "net4tec" –  dem Karriere-Netzwerk für Frauen in Technologie & Digital Business – beigetreten und wird von Dublin aus dafür sorgen, dass mehr Frauen in den Führungsetagen in sitzen werden.[/su_column]
[su_column size="1/2″ center="no" class=""]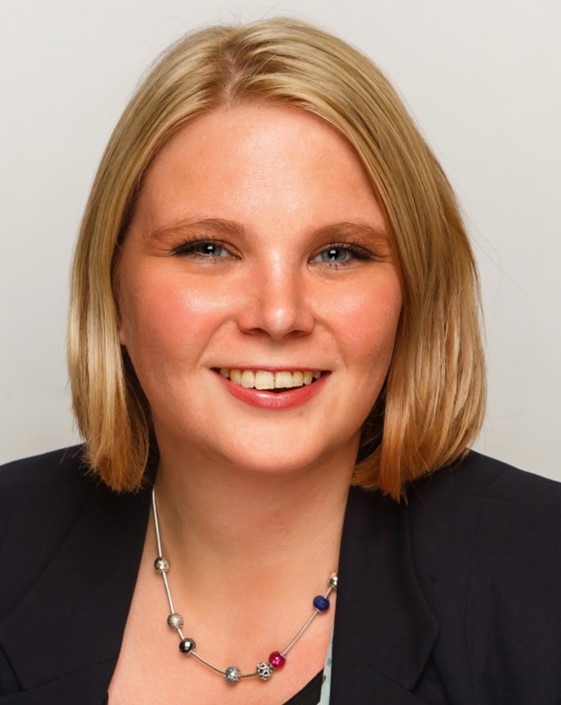 [/su_column][/su_row]
[su_divider top="no" divider_color="#ba3424″]
3. Frauen in Führungsfunktionen – Durchbruch der??"Gläsernen Decke", Paula Steimle, Key Account Director / Dell EMC , Role Model bei net4tec
[su_divider top="no" divider_color="#ba3424″]
Durchbruch der "Gläsernen Decke" – Wie Frauen den "Glass-Ceiling-Effekt" durchbrechen! Lassen wir uns nicht durch gesellschaftliche und ökonomische Stereotypen und Vorurteile "deckeln"! Frauen schaffen durch fachliche Qualifikation, Ihre Brand und ihre soziale Intelligenz den Durchbruch in Top Führungsfunktionen! Leidenschaft, Neugier und Mut für Neues bringen diese Frauen mit.
[su_row][su_column size="4/5″ center="no" class=""]
Vita Paula Steimle: 
Paula Steimle hat die Globalisierung in die Wege gelegt bekommen. Vater aus Goa, Indien, Mutter aus Porto, Portugal, aufgewachsen in Mozambique und Lissabon. Anthropologie-Studium in Lissabon und Wirtschaftswissenschaften in Hamburg. In München lebend und aktiv im globalen Netzwerk für Frauen.? Breite Erfahrung in Führungsfunktionen. Derzeit führt sie als globale Verantwortliche das Daimler Business bei Dell EMC. Ihre Vision ist, Frauen eine Plattform zu bieten nach dem Motto "Nach den Sternen greifen". Jede Frau kann??es schaffen! Klare Ziele, der Plan zur Zielerreichung und eine Timeline. Wichtig ist, die eigene "Brand" zu erkennen und zu vertreten! Einsatzbereitschaft, Flexibilität, Leidenschaft, Kreativität und die Bereitschaft, die Extra-Meile zu gehen.
[/su_column]
[su_column size="1/5″ center="no" class=""]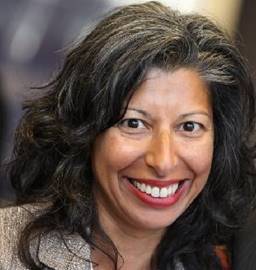 [/su_column][/su_row]
Sehen wir dich in München?
Für Earlybirds: die ersten 20 Anmeldungen unter https://net4tec.com/kontaktformular/ erhalten je ein Tagesticket im Wert von 20 Euro gratis. Einfach den Code #herCAREER18 in das Nachrichtenfeld eingeben.