"The way to gender equality is a marathon and not a sprint"
Head of Division EMEA | Mitsubishi Electric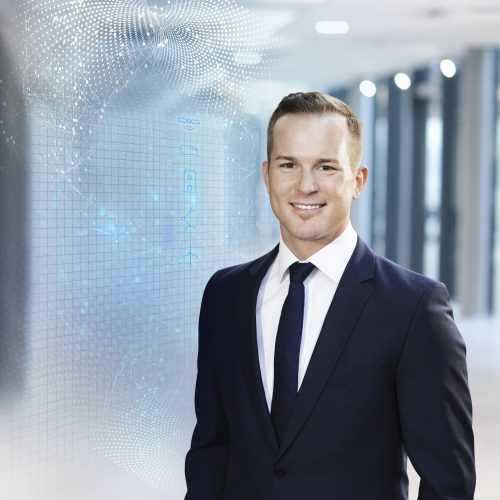 What means career for you?
Career to me means that I can do every day what really inspires me. The freedom to change things and create an environment everyone enjoys work. But also that I can make a living for my family and have enough time to see my children grow and to support my wife so she can developed her career further.
Some #hacks to combine family and career?
https://www.linkedin.com/feed/update/urn:li:activity:6589122973205045248/
To work with motivated and enthusiastic people who are willing to make a difference. Working in a Hi-Tech industry I am inspired when I am able to enable the full potential in others. Inspire my teams to go "Above And Beyond" and at the same time reach enterprise growth targets.
What was your biggest professional challenge in regards to female career support and how have you solved it?
As a leader in a Fortune 500 company it is a personal matter to support female leaders and employees so that they have the same changes as their male peers.
One of the biggest challenges in the Tech-industry is to get enough female applications for technical positions. The biggest support for female career support is that I treat everyone the same no regards to gender, skin color, religion, cultural or sexual orientation.
But also to encourage female engineers to be more self-confident and believe in their selves.
Married to a #WorkingMom I try to support female careers at home but also as a leader in a global company.
Embracing Diversity:
https://www.linkedin.com/posts/activity-6709442213920677888-VgaL
What is the worst advice about supporting female careers someone has ever said to you?
– Be more patient
– You cannot be a Mom and have a career at the same time. You need to make a decision
What importance have career networks for you in your professional career?
Networking is KEY. That is for sure!
Building up a "Circle Of Competence" is mandatory for a successful career no matter what gender. Not only for female leaders, but also for male executives.
Honestly I don´t think that "Female" only networks are the only way to success for female careers. A good network should be as diverse as possible to make sure we do not live in an information bubble that only provides us with very narrow point of view.
Therefore try to find sparring partners out of different industries, genders, ages and cultures to ensure an open mindset.
what is the learning I want to share with men and women.
What is the learning or advice you would like to share with other women or men?
"The way to gender equality is a marathon and not a sprint"
Therefore I would like to encourage woman and men to run together.
As I thing it is too often one against the other and not together.
Just a short example:
If we would support Dads more we would support female careers. #WorkingMoms would have more time to develop their career if #WorkingDads could support their children. This must become much more normal in our society. And the sincerity does not only consist of men.
https://www.linkedin.com/feed/update/urn:li:activity:6691987556596248576/
What is your proudest achievement (so far)?
That we survived the first year with the twins 500km far from our families.
At the same time changing jobs and both doing our Master degrees part time.
When we look back seems impossible.
The whole story: #WorkingDad Podcast
https://podcasts.apple.com/de/podcast/wdp-15-roman-gaida-tech-executive-und-zwillings-vater/id1479570002?i=1000489641159&l=en