"Its not what you do or what you say, its how you make people feel"
Executive presence Coach | StepUpStepIn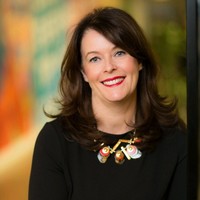 What means career for you?
Making a positive impact on people
People inspire me the most, we are all unique and can always bring something new and interesting to the party!
What was your biggest professional challenge and how have you solved it?
Starting my own business after 25 years of working in a financial;;y secure environment. Its still work in practice but the first thing I did was to build a plan on what the business will look like. Having a robust strategy in place is fundamental to moving , the plan will changed as my business adjusts but the fundamentals of what I want to achieve will remain strong
What is the worst advice someone has ever said to you?
This was from my mother, she really wanted me to go work in the bank when I left school, back then this was seen as a stable and secure profession. Im glad I ignored her advise and studied Technology, its been a much more interesting journey
What importance have career networks for you in your professional career?
Very important, Im a big advocate for always looking to extend your network, both personally and professionally. This has helped me with new business and connect with individuals whom I would never have had the opportunity
What is the learning or advice you would like to share with other women?
Try to not take it all so seriously. I spent many many years working very hard and long hours. I missed out on important family and friend stuff because I was distracted with work. Although your career is very important , at the end of the day its just a job!
What are you passionate about?
I'm very passionate about women and helping them to be the best that they can be. I spend a lot of my time working with women to step up and into more senior jobs with confidence. When I see them shine in their new roles, it gives me the greates pleasure