"Embrace every experience. Embody inspiring energy."
Senior Management Consultant & EY wavespace Experienced Designer & Facilitator | EY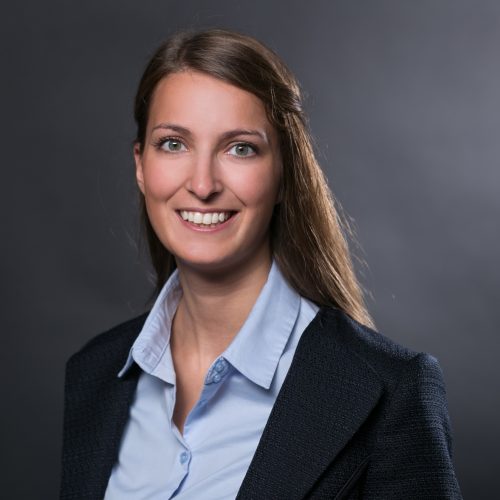 What means career for you?
Career means for me a lifetime journey
-focused both on business success and on family, friends & my inner self satisfaction and happiness
-walk the path that allows me to gain responsibility and freedom at the same time
-eager to constantly learn and inspire people around me to join my journey
I get inspired by working with passionate, enthusiastic, "street" smart people who aim for clear purposes and target pictures when building their better working world. It's incredible how much great actions and positive energy are released by working truly engaged together.
Moreover, I get inspired by feeling the strong impact of nature like in the Alps and get reminded to stay modest.
What was your biggest professional challenge in regards to female career support and how have you solved it?
Challenges are adventures.
One of my biggest challenges was starting my first real job in Canada after graduating – not knowing anybody, nor having found an apartment, nor being firm with my new job's industry. But besides one suitcase with the most essentials, I had lots of excitement to master this challenge. Within a couple of weeks, I achieved very high visibility within my company as a proactive, enthusiastic problem-solving colleague and became team and budget responsibility.
What did that show me? Every challenge is manageable and can be turned into a success story. Go one-step after the other and trust yourself.
What is the worst advice about supporting female careers someone has ever said to you?
Luckily, I would say I have not received a really bad advice, however, I also didn't take up every advise I got so far.
I think it is crucial to assess the feedback provider and his/her motivation for this feedback as well as personal and business circumstances in order to be able to classify the advice accordingly.
What importance have career networks for you in your professional career?
For me great networks create a feeling of inspiration and belonging.
Why? – I can learn from other experts around the world about common interests and new business opportunities due to bringing in different perspectives, sharing freely and co-creating together. As always, it's a give and take.
What is the learning or advice you would like to share with other women or men?
I like to share two quotes:
Everyone has a plan – until they get punched in the face. (Mike Tyson)
When people throw stones at you. Don't throw them back. Collect them all and build an empire. (unknown at least to me :-))
Not everybody has the luck to have only supporters around oneself, but hey, take every feedback as a chance to develop yourself and decide on your own what you like to take up. So, make sure you know and trust yourself. It's normal and good to adapt plans based on changed circumstances.
What do your colleagues or friends say about you, what are you characterized by?
– Enthusiast & Optimist
– Initiator & Doer together with Teams
– Nature lover