net4tec & Working Moms Open Forum @ Deloitte
Kinder UND Karriere. Selbstverständlich!
Wir zeigen, wie es geht
11.02.2019,19 – 22 Uhr, Deloitte -Rosenheimer Platz 4, 81669 München
net4tec setzt sich dafür ein, Frauen-Karrieren in Technik + Digital Business zu fördern. Wir vernetzen weibliche Talente mit Unternehmen und unterstützen Karrieren über verschiedene Lebensphasen. Wir kooperieren mit Working Moms mit einem gemeinsamen Ziel, Dich als Frau dabei zu helfen, deine persönlichen und beruflichen Karriereziele zu erreichen.
Die Working Moms stehen dafür, dass Frauen selbstverständlich beides haben können – Kinder und Karriere. Als Vorbilder und Mentorinnen wollen die Working Moms Mütter zur beruflichen Weiterentwicklung und ambitionierte Frauen zur Familiengründung ermutigen.
Immer noch zweifeln viele Frauen, ob die Vereinbarkeit von Familie und Beruf überhaupt möglich ist. Du auch?
Wie sich eine Vereinbarkeit erzielen lässt, werden wir im Rahmen eines exklusiven Open Forum mit Podiumsdiskussion und individuellen Meetups aufzeigen. Unsere Referentinnen werden ihre persönlichen Erfahrungen und Ratschläge zu folgenden Themen mit Euch teilen:
Kinder oder Karriere im Jahr 2019+. Muss man sich noch entscheiden?
Wie bleibe ich als werdende Mutter auf dem Karrierepfad?
Karriere mit Kind. Betreuungsmodelle und praktische Helfer im Alltag
Wie stehen unsere Kinder dazu?
Haben wir Dein Interesse geweckt? Dann melde dich bitte bis zum Donnerstag, 7. Februar verbindlich an unter: https://www.eventbrite.de/o/working-moms-ev-munchen-18547654061
Deine Teilnahme ist kostenlos und die Anzahl Plätze sind begrenzt.
Ablauf:
19:00 Uhr Einlass
19:30 Uhr Podiumsdiskussion + Themen-Meetups
21:00 Uhr Networking bei Fingerfood & Softdrinks
22:00 Uhr Ende der Veranstaltung
Referentinnen: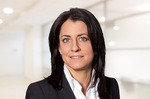 Astrid Altmann Forbes, Head of Strategy, Business Development & Marketing, Linklaters

Sarah Ernst, Head of Outbound, Hilti Deutschland AG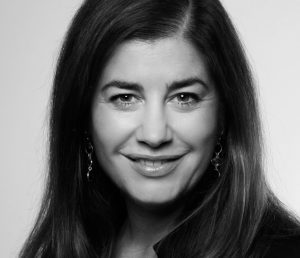 Begonia Merayo, Managing Director, Why Consult + Co-Founder net4tec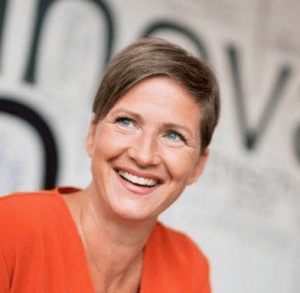 Elke Walther, Sales Manager Neurosciences DACH, Ipsen Pharma
Unsere net4tec Co-Founder Begonia Merayo ist 1. Vorstand der Working Moms e.V. in München. Sie hatte in 2010 der Verein lokal mitgegründet und seitdem setzt sie sich für die Vereinbarkeit von Kindern und Karriere aktiv ein, als absolute Selbständigkeit für Frauen-Karrieren in Deutschland.
Anmeldungsschluss: 7.02.2019