Content is Queen
It is been seven weeks now that net4tec introduced a weekly virtual morning session. After the basics of #PersonalBranding were presented in the #4 session, this week's session immersed in creating content and how to attract interaction with the audience. #ContentMarketing
Dr. Irene Kilubi, our net4tec role model, Founder & Managing Director at brandPreneurs & brandFluencers invited everybody on a journey to create a successful content marketing strategy while showing how good content has to look like and how the needs of the target group can be met with unique and amazing #content. Everybody had a chance to choose the media to start best with as well as formats and types to use.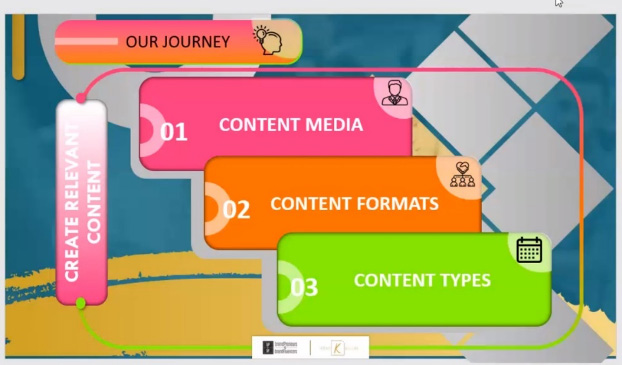 In a short mentimeter survey everyone had to chance to assess what kind of social media type they are and which type they wanted to be in the near future.
While the majority stated as participant or curator, everyone was highly interested in becoming a creatorand generating more content. These 6 different social media types were available to choose from:
Ghost: Makes a profile, but never o rarely checks in
Participant: Avid supporter, liking and commenting on other people's content frequently
Observer: Occasionally scrolls trough the feed, no original content
Curator: Strategically crafting comments and network
Salesman: Only interested in cold messaging for sales
Creator: Strategically writing content and engaging with
If you want to turn from a ghost or any other type to a content creator #JustdoIt. Even if you might think you are not good enough in the beginning, free yourself from what others think and throw your fear overboard. #TrySomethingNew.
Content Media
Although there is a wide spectrum of content media the session concentrated on written content only like blogpost, reports, articles, case studies, infographics, emails, whitepapers, surveys, e-books and more.
The golden rule? When creating content choose a channel first, define the target groups and start with what you feel most comfortable with (i.e video or blogpost).
Content Formats
People want to be up to date and talk to their colleagues about the latest industry trends.

They love statistics and figures or look for things to overcome challenges.

Start for instance with a "How to" article, explore on hacks or write about industry trends to help professionals to improve in their roles like "5 ways on how to increase productivity" or "8 things you should not do when you start a new job".

Structure your content well and engage with your audience though infographic and listicles, combine a short survey with a gift, add a call to action (i.e. to request feedback) and/or use tagging wisely.

If you're missing information from existing content, add your point or perspective as a comment.
Content Types
As soon as you put yourself out there and start posting and commenting you are a content creator. During the session 4 different types of articles and posts have been discussed to support participants.
#Information help to make people to take new or better decisions
#Education help people acquire new skills or enhance their capabilities
#Inspire help people believe in themselves and try new things, motivating people
#Entertainment that attracts people's attentions and engage their emotions
Exercise & Call to action
The session was finally closed with a call to action asking participants to write a post about the session to even get valuable feedback from our #contentqueen Dr. Irene Kilubi.
See for instance the posting from Begonia Merayo and Nadine Greck how this task was accomplished.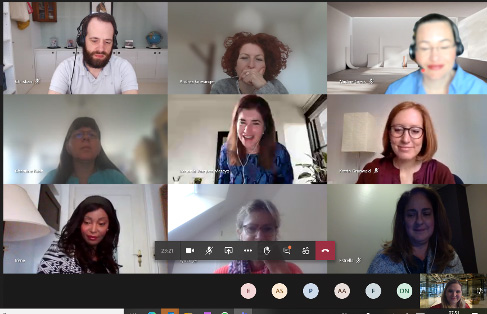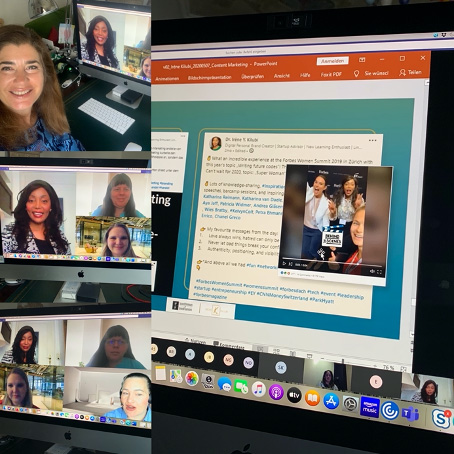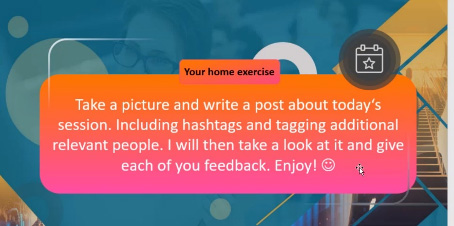 Key take away
Define the social media type you want to be

Just do it, if it does not work try something new

Share what you most feel comfortable with

Interact with your audience

Do not give up and be consistent!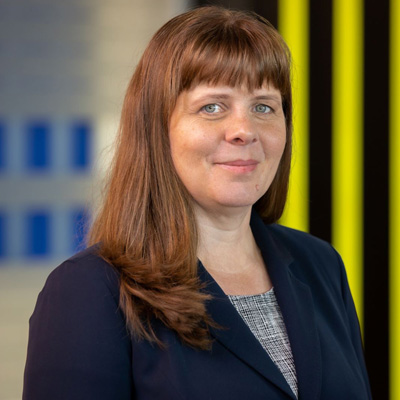 Christine Koch
net4tec Munich Support