Personal Branding
Personal branding is more important than ever. These days it is not enough to BE GOOD but to BE VISIBLE as well. Everyone creates a personal brand, often without realizing it. If you are not knowingly branding yourself, you can be assured that others are doing it for you. #PersonalBranding
So better start and steer in the right direction. Using social media and networking opportunities you can influence how you want to be perceived by others. Effective personal branding sets you apart from the competition and helps to create trust with potential customers and employers. #Trust
In our morning session Dr. Irene Kilubi , Founder & Managing Director at brandPreneurs & brandFluencers and  #net4tec role model presented the steps that should be taken to work on your personal brand and make yourself more visible. As part of an interactive journey she encouraged participants to discover their SOUL in four steps.
Be clear about yourself
The provided soul analysis template helped to jump in the driver's seat and to define what one wants to stand for based on your values and purpose. It can for instance be useful for becoming more visible, looking for a new job, a new speaking opportunity, or gaining more clients.

In order to get more clarity on strengths you can for instance consult friends and colleagues to help you identify areas where you good at or use the power of 34 talent topics of Gallup strengthfinder to find your potential.
#Strength
Define your strength and core #Competencies

List qualification, certification

Define your #Skills
#Offerings
Be yourself

Analyze your competitors what you can do better to fill the gaps

Position yourself in a niche

Understand the needs of your customer

Network, show interest in topics
#Uniqueness
Your network is your networth

Build a network before you need it

Be helpful first

Give, give, give and then ask
#Likings
What are you passionate about?

What are you enjoying most?

What would you do if money does not count?
Know your target group
In order to better define the target group, it is important to focus on persona, platform and profile at the same time.
Persona
At first create a realistic persona of your desired customer.

Put yourself in the shoes of your customer and ask yourself questions about that persona.

Describe for instance demographic characteristics as well as goals and fears.
Platform
When choosing a platform, it is recommended to start with one or two channels LinkedIn, Xing, Instagram, Pinterest, Twitter).

Decide how much effort you can or want to put into social media #SocialMedia

Consider what channels are used by your target group (B2B, B2C).

Be conscious about whether your content contains a lot of photos or videos (i.e. Instagram, Pinterest).

Consider retention time of the chosen channel

Regularly create valuable content to be successful
Profile
Create a great summary to increase attention and optimize your profile. Tell a story about yourself and make sure to use keywords.

Put your expertise, offerings and target group into your profile slogan

Choose a high quality picture, where you appear according to your target group and smile

Be creative with your header by writing your activity or offer in text form #Creativity
Create relevant content
Producing relevant content is part of building a strong personal brand and therefore deserves a more detailed analysis. Since the topic has gone beyond the scope of our #Morningsession, a separate session will be offered soon.
Key take aways
Be clear about yourself

Start personal branding now

Know your target group

Start with one or two channels

You cannot make a personal brand without creating relevant content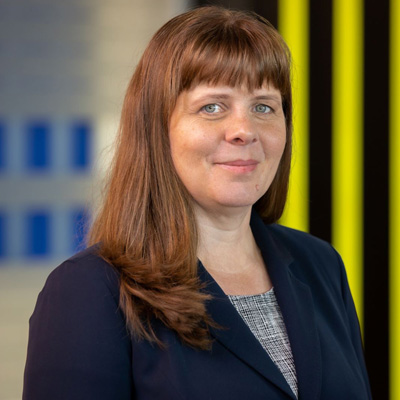 Christine Koch