Virtual Leadership

Leaders and team members had to switch to virtual communication suddenly when being forced to work from home due to Covid19. People who have previously worked in virtual or international environments might have advantages here, but virtual leadership is different during social distancing. Lots of people are exposed to a new situation to manage or being managed remotely. Both sides, managers and team members, must catch up and develop new competencies.
In our second virtual morning session we focused on the challenge of "VirtualLeadership" during the current phase of #socialdistancingnow.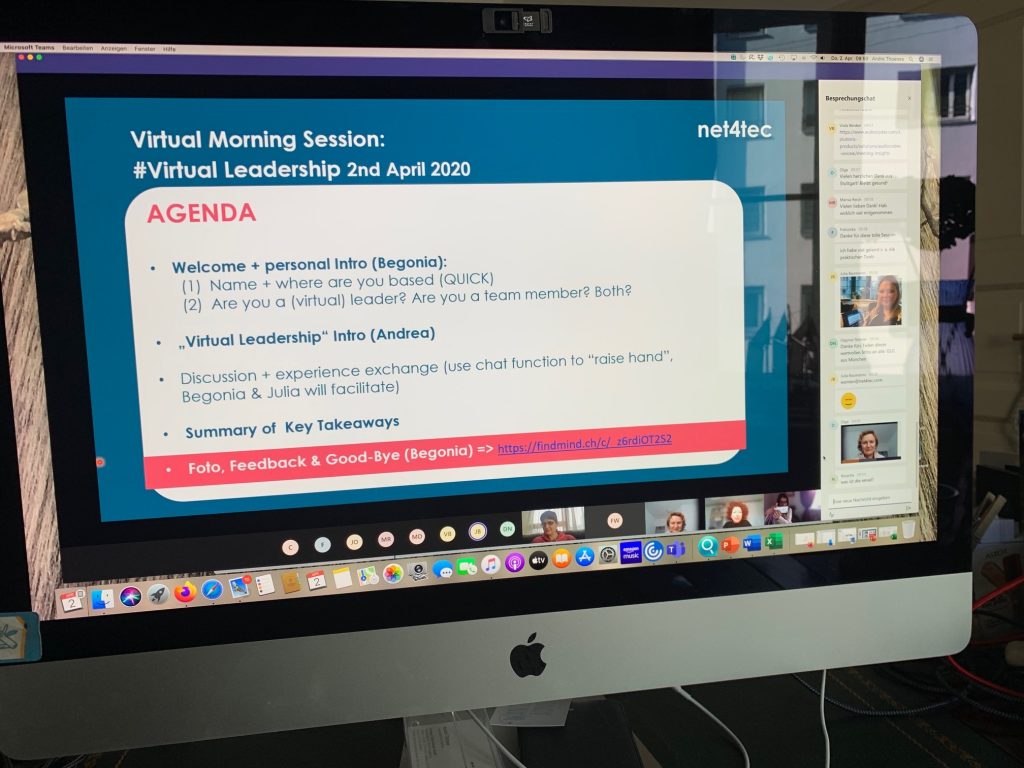 Andrea Griesinger, net4tec Ambassador Frankfurt, guided us through the session and provided her experience of the last 10 years as (digital) business consultant in the IT Industry.
Challenges
Stay in contact and foster #engagement
Provide orientation and #stability
Embrace your #customers
#Trust the team members
Encourage #communication
Value #punctuality
Many helpful tools are available some of them for free during the corona crisis. If you are new to virtual team meetings and remote management, try out some tools, tips and tricks: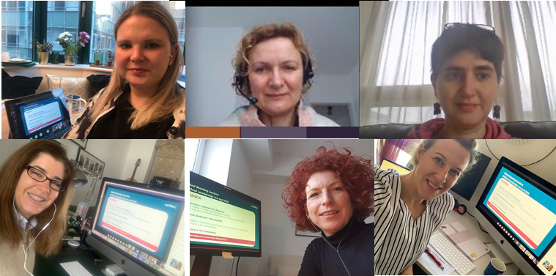 Helpful Tools
Microsoft Teams – part of Office 365, privately available for everyone until 2021, restriction on user limit has been lifted.
Zoom – virtual teamwork, online demos or online training for up to 100 participants, Tutorial for how to use breakout rooms
Note taking tools – PowerPoint allows note taking in the active slide everybody can see
Whiteboard tools – i.e. MURAL as virtual flipchart, for brainstorming and post it
Meetinginsights – Capture and organize meeting content

Other tools – Breakout, Webex, Adobe connect, Skype
Establish Rules
Recordings are more valuable for conveying content than interactive meetings, Caution: recording might need to be announced in advance to get consent from all participants.

Agree beforehand on contributions and comments, direct interruption might work for smaller teams, while announcing the desire to speak in chat is advisable for larger teams

Set housekeeping rules in the beginning like interrupting rules, mute microphones when not speaking to reduce echo and background noise

Agree where to find documents

Let people finish taking

Agree when questions are taken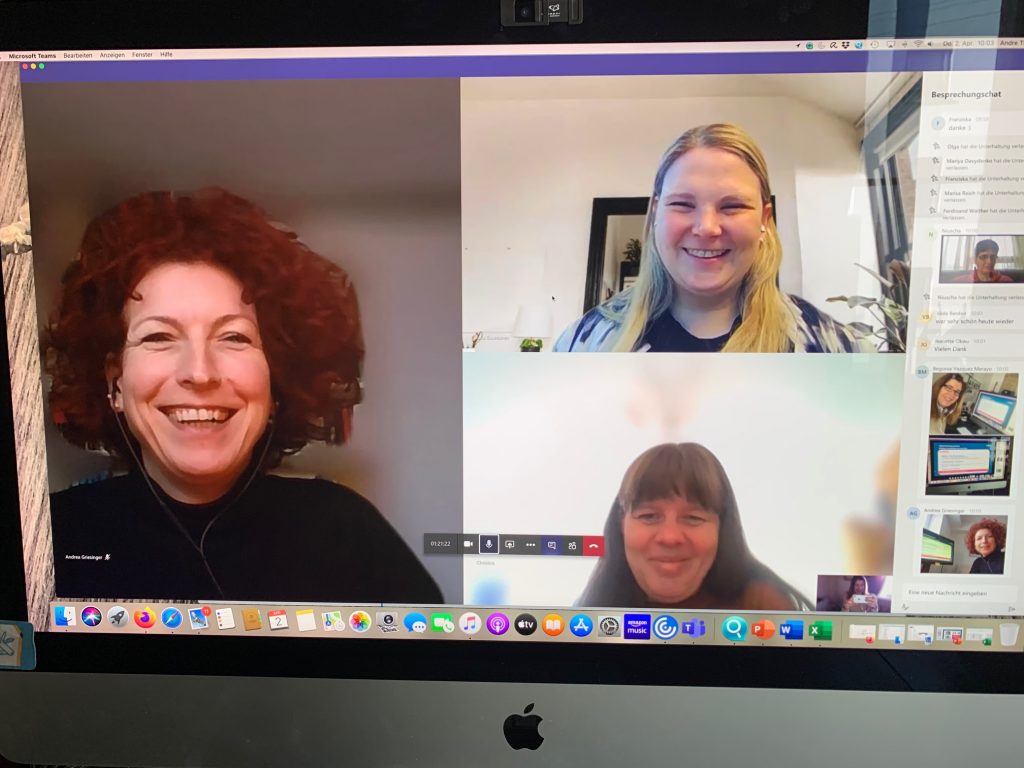 Define Structure
Send an agenda in advance so that the participants know what to expects and can prepare for the topics

Collect more agenda items at the beginning to creates commitment and attention

Agree on a note taker

Create a summary with actions and to-do's

Circulate to all team members

Close the meeting with a question what team members can take from the meeting
Virtual Teambuilding
Create a good atmosphere for conversation in the beginning

Add Ice breaker and Virtual Teambuilding idea

Start the meeting with a question to share your thoughts I.e.

Engage team members by moderate and take notes alternately

Balance between information and interaction to foster collaboration

Invite everybody to speak

Share a video the beginning A Conference Call in Real Life
Key Take Aways
Use tools for #collaboration such as Mural
To record or not – There are tools that enable transcripts + recordings with keywords and searches (e.g. Meetinginsights exists for S4B, is currently available as a beta version for MS Teams)

Use PowerPoint to present and take note directly on the slide

Suggestions for start and final round Virtual Teambuilding ideas

Collect agenda items at the beginning to creates commitment and attention

Use Ice breaker as common warm up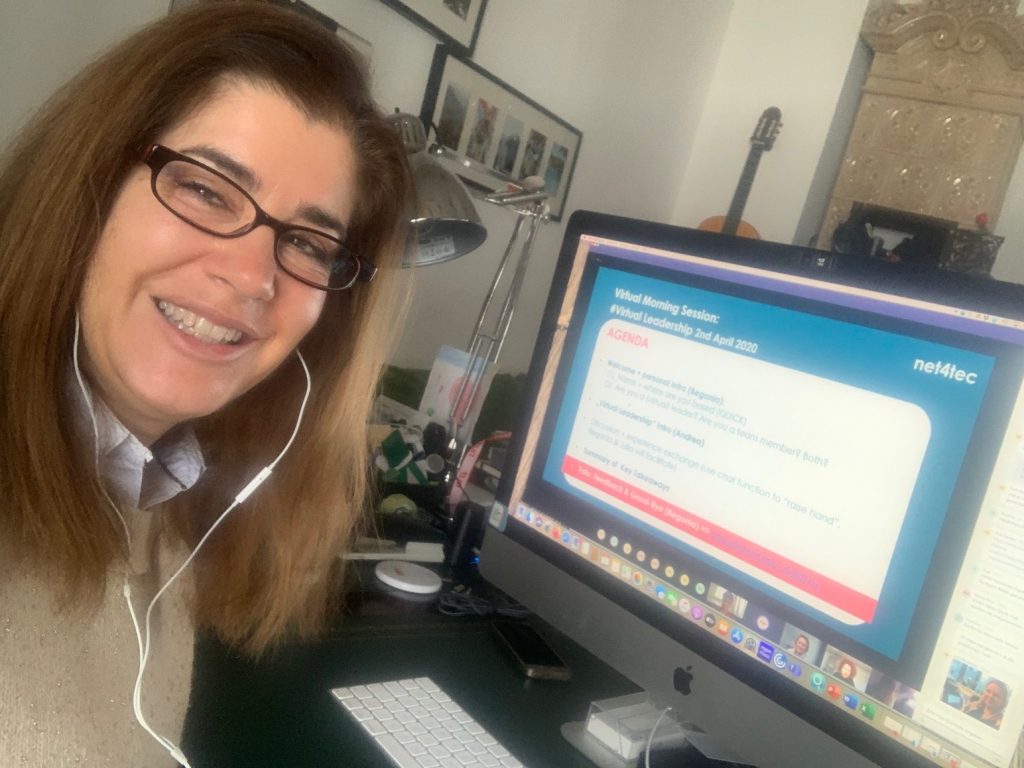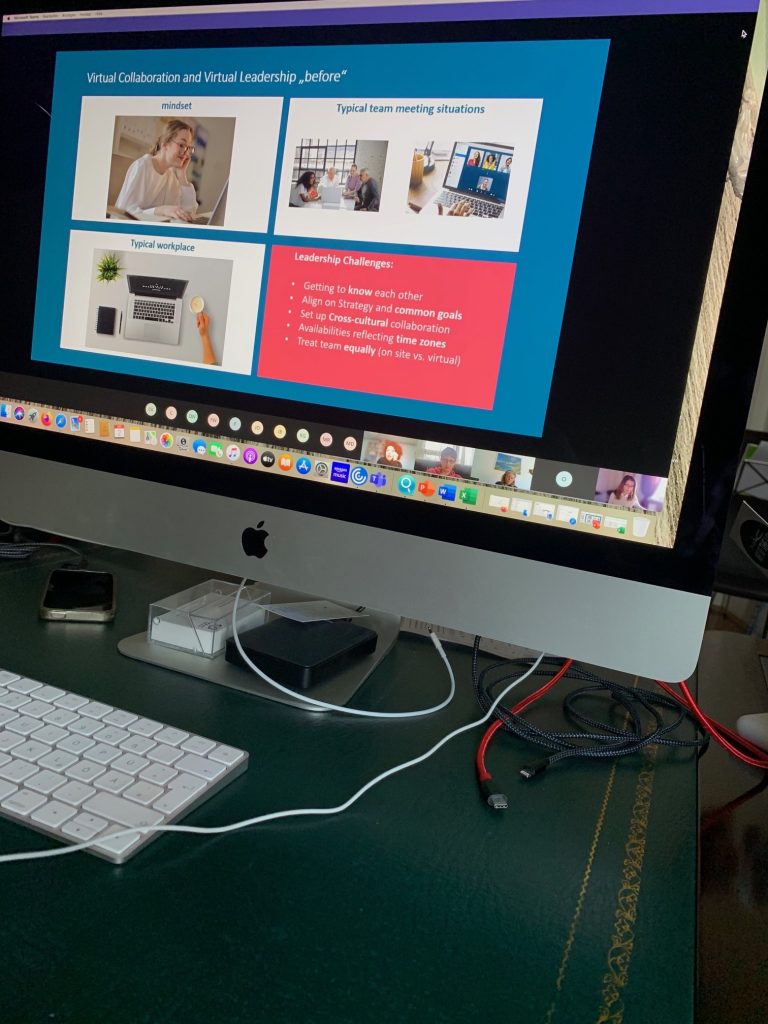 Looking forward to seeing you during our next virtual morning session on April 9, from 9-10 am: Please sign up here and we will send you the meeting link with the dial-in information via mail.
Join our net4tec community as a member– that way you won't miss the next gatherings.