#14 

Virtual

Morning

Session


Building effective and high performing teams


09.07.2020 from 8:30. to 9:30. am
Dear net4tec community
Exploring new opportunities to keep growing within our community in times of covid-19 we invite you to join us to our new "Virtual Morning Session" series.
We would like to create the space to exchange within the community, to network online as well as discussing current trends that we are all facing at the moment.
Women and men are welcome!
Our #14 morning session takes place on Thursday, July 9, 2020 –> from 8:30 to 9:30 am
Coffee, Chat & Learn with Dagmara Asbreuk
How to build effective and high performing teams
Teams are engines to organizational success and Covid19 challenges the ways of managing teams effectively. Building a good foundation for high performance in a virtual framework is essential but not always easy.
How do you create a truly engaged team, that act as one-unit bringing extraordinary results and comfortably addresses difficult conversations? And what does it mean to be a highly effective and performing team?
If you are new or experienced in leading teams and want to bring your team to the next level, or a team member who wants to enhance the collaboration, then this webinar is for you.
Dagmara Asbreuk, Global Project Purchasing Manager by Kongsberg Automotive, will share with you what are the necessary aspects to drive high performance and how you can create an environment for high performance.
What's in it for you?
In this interactive session you will:
Gain insights into the ways of building team performance

Gain practical examples & tools to build a highly effective team culture

Learn which mistakes to avoid when building a high performing & effective team
About the Speaker
Dagmara Asbreuk is a driven, enthusiastic and inclusive procurement leader and professional coach focused on bringing value, accelerating growth and results. She is passionate about transforming procurement to a valuable business partner, unleashing individual potential in people and developing high performing teams.
She brings 15 years of experience in global automotive corporations, like DENSO and Faurecia, where she experienced strategic and managerial roles in procurement. She recently joined Kongsberg Automotive, an automotive parts supplier in a role of a Global Project Purchasing Manager with a mission to implement global sourcing strategies and drive initiatives to raise product competitiveness with her new team.
She thrives in an international environment and speak in 5 languages. Over the years leading different type of cross-cultural teams with various dynamics she learned how to build effective collaboration to deliver results. She demonstrates a strategic approach, strong execution and leadership skills enhanced with a professional coaching ability. In her collaborative approach with stakeholders and own team she focuses on solutions, transparency, trust building and aim to inspire, encourage, and support others. She is committed to self-development, coaches professionally and volunteers as a mentor.
Please sign up here and we will send you the meeting link with the dial-in information via mail.
The session will be very interactive and pragmatic.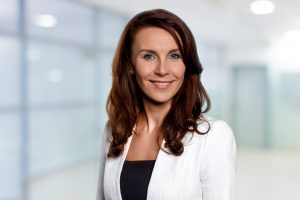 Please find the topics & dates for the coming weeks below.
Coffee, Chat & Learn with net4tec
#15 Customer Experience in the digital world _ 16.07.2020
These sessions are for YOU! If you feel we are missing out on a certain topic let us know via email: women@net4tec.com and we can add it!
Please sign up here and we will send you the meeting link with the dial-in information via mail.
net4tec is really looking forward to e-meeting you at the next virtual morning session!
The net4tec Morning Session is the follow-up to our new #DiversityMatter series, where we exchange experiences and best practices about diversity, careers, technology, tools and pragmatic implementation in daily business life. Women and men are invited!