"Be the change you wish to see in the world - Mahatma Gandhi"
Scrum Master | IT Project Lead | Lilium GmbH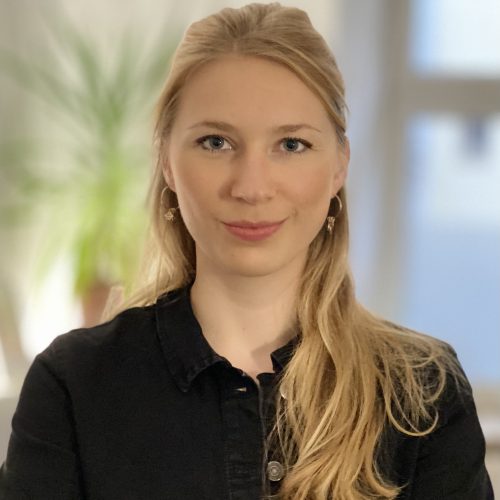 What means career for you?
For me, career means following a vision with passion and celebrating small successes along the way. This means that I try to fill my work with the question of meaning, to be honest with myself, to have fun and to not stand still.
To make this happen, I need determination, strategic thinking and resilience, but also the ability to create a collaborative and empathetic work atmosphere.
Honest stories of people and fascinating conversations; hiking in exciting, natural mountains; gliding (especially over the Alps or the Baltic Sea coast); travelling to unsettled and diversified places.
What was your biggest professional challenge in regards to female career support and how have you solved it?
For me, there was not just one big moment, but many different hurdles, as there are still too few women in technical professions or leadership roles. Issues like entering the professional world, gender pay gap or having to prove yourself to your almost all male colleagues also play a very big role in my career. I try not to play up in all these hurdles and to remain honest with myself but also with my colleagues.
In addition, I am convinced that we also have to give men the space not to see themselves as the sole breadwinners for the family. If we encourage women to tackle their careers and become successful, we have to be equally inclusive of men and give them the opportunity to take space if they want to, so that they do not automatically fall into a provider role.
What is the worst advice about supporting female careers someone has ever said to you?
"Women should not be soft and empathetic at work, instead they need to be tough and unemotional". Which is wrong in my opinion. We need honest and happy people – especially at work and it does not help to pretend to be someone else. From my point of view strength comes from mental clarity and interpersonal cooperation.
What importance have career networks for you in your professional career?
It is indispensable and extremely important for me. I myself experience repeatedly that in many situations unexpected win-win situations emerge.
In addition, it also motivates me to meet new inspiring and talented people.
I love to go through the world with an open mind and curiosity, because this is how new exciting topics mostly arise.
What is the learning or advice you would like to share with other women or men?
Be brave and try new things! – Even if the road can be bumpy.
What are you passionate about?
The Space – since I wanted to become an astronaut and pilot as a child. This is also the reason why I have been a gliding pilot for 6 years. I love to look at the world from above and I am always fascinated that it is possible to stay in the air without an engine, just through the airplane shape, air streams and thermals.