Country Lead | Wunderdog GmbH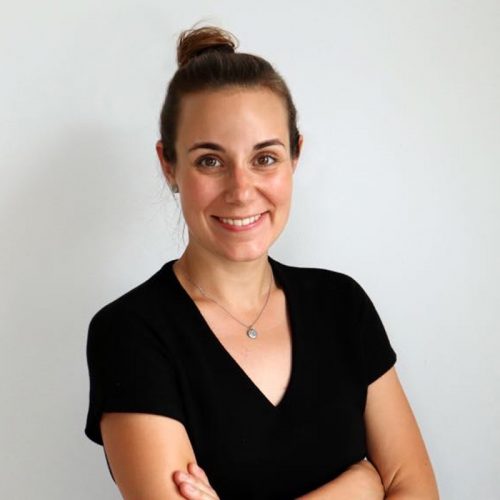 WHAT MEANS CAREER FOR YOU?
To me career equals personal development. I choose the place and projects I work with based on what I can learn and the people I will collaborate with. Being passionate and interested in what you do will make you succeed at your job, while being curious will drive you to new challenges and opportunities. Because we spend so much time at work, I think your job should inspire you and give you more than what it takes.
In general, I am not a person who plan my career in detail. While I do think it is good to have an idea of where you want to go and what you would like to achieve in your career, it is impossible to plan everything in detail. I have done my best career decisions when I have fearlessly decided to jump into the new and unknown.
Passionate people that know what they want inspire me a lot. More than the profession someone has chosen for themselves, I admire people that work wholeheartedly and strive to be excellent at what they do.
Another great source of inspiration are my closest friends. I am very fortunate to be surrounded by very intelligent people with whom I keep learning. Their influence has pushed me to grow both personally and professionally. In general, I believe one key factor for success and happiness is to surround yourself with people you can lean on and learn from.
WHAT WAS YOUR BIGGEST PROFESSIONAL CHALLENGE AND HOW HAVE YOU SOLVED IT?
My biggest professional challenge was moving to a new city (Berlin) and building up a company from scratch. I had no prior experience so it was a big learning process.
Once I understood leaders are not expected and cannot have all the answers, it became easier to start asking for help. Asking for help implies that you have to be vulnerable and brave enough to admit that you need other people's help. This is sometimes easier said than done. Also –as you learn it is impossible to predict the outcome of everything– you get used to being uncertain, take risks and try things.
WHAT IS THE WORST ADVICE SOMEONE HAS EVER SAID TO YOU?
I cannot recall if I have ever gotten a really bad career advice. However, I think the saying "it is lonely at the top" is a misguided perception of what leadership implies. Your journey won't be so lonely if you surround yourself with a great team you can trust and get advice from, as well as share the leadership responsibilities with.
WHAT IMPORTANCE HAVE CAREER NETWORKS FOR YOU IN YOUR PROFESSIONAL CAREER?
Networks are very important to me. There's always something to learn from the people you meet. On the one hand, I love offering help, giving advice or connecting people with each other: fruitful exchanges usually come out from those connections. On the other hand, it's also great to meet people whose advice or expertise will be helpful to me as well.
WHAT IS THE LEARNING OR ADVICE YOU WOULD LIKE TO SHARE WITH OTHER WOMEN?
Knowing yourself and believing in your own abilities will be a great asset. You will benefit from knowing your own strengths and weaknesses and from having clear values. You are going to be questioned; be it your ideas, decisions or your way of working. Thus you should be able to stand up for yourself with good arguments and the ability to discuss. Not taking criticism too personally and trying to get something out of them helps. Of all the people, you are the one that has to believe in yourself and your abilities the most. Also, support is very important to have: that will help you with your weaknesses. I like to be surrounded by trustworthy people that I know I can call at any time of the day to ask for help and advice.
What are you passionate about?
I am very passionate about sports. Currently, I am very much into long-distance running. During my entire life I have done a lot of sports. It helps me unwind and clear my head. I also believe in the long term health benefits that doing sport has proven to have for example on the brain capacity.