"Constantly curious. Always in beta."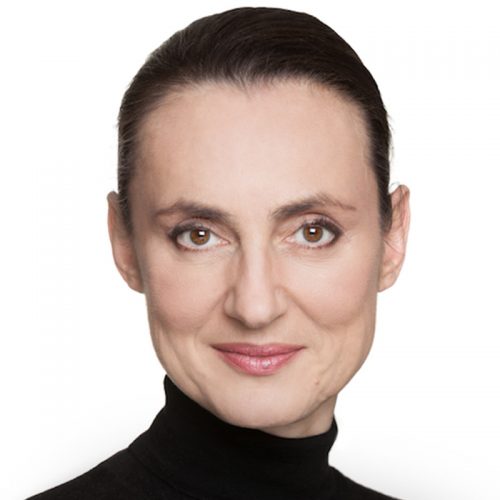 WHAT MEANS CAREER FOR YOU?
Career, for me, means that I am in a constant state of learning. Most of my positions were a non-linear path of opportunities that presented themselves to me by coincidence. The common thread in my case was the challenge of solving a problem. That keeps driving me because I keep learning.
I am always inspired by people who are passionate about what they are doing. That can be anything and anywhere. It goes back to my solving a problem theory. Those people are driven by finding a solution to a problem, and they are working very hard on that. They are passionate. Being passionate can be infectious. This infection can make the world a better place if we can answer questions and solve problems through passionate people.
WHAT WAS YOUR BIGGEST PROFESSIONAL CHALLENGE AND HOW HAVE YOU SOLVED IT?
My biggest professional challenge was a period of working under toxic leadership conditions. It was most challenging for me, my family, and also my team. I am not the kind of person who is quitting when a challenge presents itself. So giving up right away was not an option. In the end, though, I decided to leave. The lessons learned for me were that I would listen to my body if it gives me warning signs when it comes to working with toxic people (it's a full stop for me), and this experience has made me a leader who is very sensitive to team vibes. It is essential for me that team members feel safe and working under conditions that foster trust.
WHAT IS THE WORST ADVICE SOMEONE HAS EVER SAID TO YOU?
The worst advice I got was that I have to obtain a certificate before I can be an expert. I am, for the most part of my career life self taught. Even as a leader, I am not shying away from rolling up my sleeve and doing things that are below my pay grade. Only this way you can relate to your team and learn in a continually evolving digital age. Real-life experience is the best certificate one can get.
WHAT IMPORTANCE HAVE CAREER NETWORKS FOR YOU IN YOUR PROFESSIONAL CAREER?
Networking is mostly associated with a job search. While looking for a new job is a great way to leverage and build a career network in any given industry, there are a plethora of other benefits, if not now, then at some point throughout a career. Actually, continuous networking should be part of a professional's DNA. As a give and take you can profit significantly from a career network as can others through you. Career networks can set you up for future growth, they give you access to resources, they can help you grow as a professional, provide you with the opportunity to meet people. It has never been easier to network, on- and off-line.
WHAT IS THE LEARNING OR ADVICE YOU WOULD LIKE TO SHARE WITH OTHER WOMEN?
If we want to achieve being seen as qual professionals in for the most part male dominate the world, we need to first and foremost support each other full-heartedly. How often do we see the other way – women leadership positions often are protective about their achievements and are guarding their power. Another is instead seen as competition, not as an addition to bring change. As long as we are not actively promoting each other, change won't come. We, therefore, need to reframe competition. Female professionals acting together are super powerful, men and women together even more so. Meaning fair and equalized competition is good, bitchiness is not.
What was your dream profession growing up as a child?
I grew up in East Germany before the fall of the wall. I always wanted to become a journalist. Unfortunately, that was not possible because we had relatives in the West. When the wall fell, I decided to make that dream come true and started at a local TV-station with an internship. In the end, I conceptualized and was executive producing a prime-time lifestyle show that still exists. Eventually, I moved from journalism to marketing, but the expertise gained during my years in radio and TV even help me to this day.