"Be the change you want to see in the world."
Researcher in innovative financial behavior | Institute for Creativity and Innovation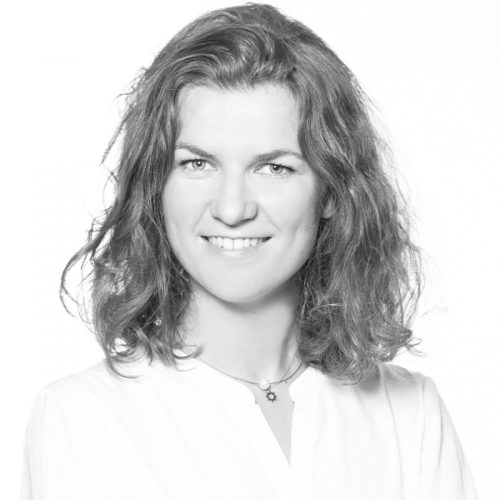 WHAT MEANS CAREER FOR YOU?
For a long time I have associated this term with career advancement, i.e. with salary increases and increasing professional responsibility. Meanwhile my opinion has changed. For me, a career now means authenticity, a strategy for achieving goals and continuous self-development.
I am inspired by authentic people who stay with themselves and hold their opinions regardless of the situation. Above all, I am inspired by people who deal with complex issues such as climate change. They develop solutions and convince people to take a step out of the comfort zone and become part of the solution.
WHAT WAS YOUR BIGGEST PROFESSIONAL CHALLENGE AND HOW HAVE YOU SOLVED IT?
My greatest professional challenge so far has been to embark on a new career path. Immediately after graduating from high school, I began to study special education, exactly what I always wanted. But after only a few weeks I realized that I was not satisfied with my choice of studies. I started attending lectures outside my field of study and finally decided to go in a completely new direction, into the financial sector.
WHAT IS THE WORST ADVICE SOMEONE HAS EVER SAID TO YOU?
From advice I always try to understand why the person is saying this to me right now. But when someone says: "That's impossible!" Then I know, let's do it.
WHAT IMPORTANCE HAVE CAREER NETWORKS FOR YOU IN YOUR PROFESSIONAL CAREER?
A very, very important one. Meeting people and exchanging experiences, challenges and current topics inspire me and let me and my possibilities grow. The feedback I get from these conversations encourages me to take the next steps. For me, being networked also means recommending people and establishing contacts from my network for them.
WHAT IS THE LEARNING OR ADVICE YOU WOULD LIKE TO SHARE WITH OTHER WOMEN?
To be brave, to trust yourself and to remain curious.
What do your colleagues or friends say about you, what are you characterized by?
*spontaneous and flexible
*openly towards people
*spreads fun
*interested in Responsible Investments, GreenTech, Social- and Eco-entrepreneurship