Imagine an event designated to fostering future leadership and empowering women in
the workplace
through knowledge transfer and networking
. This year
net4tec was
invited to take part in this progressive event that brings together 60+ leaders from
different industries and 40+ presentations
and workshops
designed to share
experiences, shape progress, and encourage action to make a change. Next to the
incr
edible input gathered in the different sessions and the variety of role models
introduced, the event had one main purpose:
female empowerment
&
networking.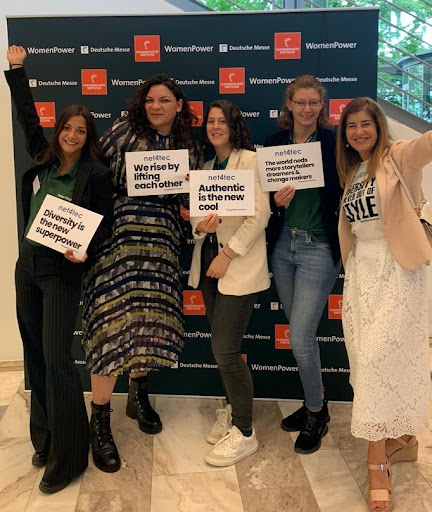 Women Power at the Hannover Messe
with net4tec
At our
net4tec
booth we met a multitude of inspiring women who have shared their
vie
w
s and ideas with us. While some of
them already have established careers in their
chosen fields and can share their view on the difficulties they faced, and the change
that is already underway, there were also those that are still aspiring to become
leaders in their communities and have fre
sh ideas that inspire a new generation of
leadership, communication and, above all, collaboration.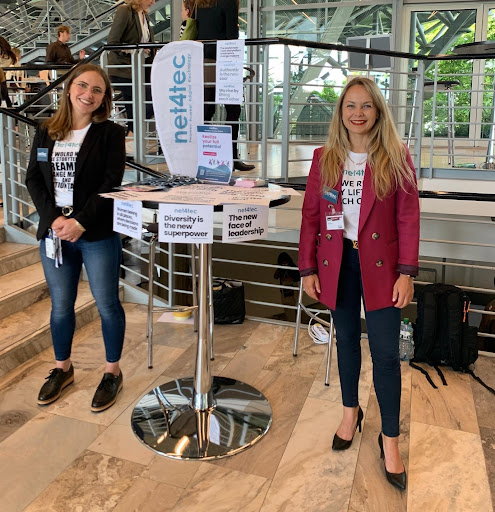 n
et4
tec pioneers: Julia Eberl
Digital Transformation
&
leadership
und Celine
Janson
Project Manager at Microsoft
Interview with Vanessa Koller
Future of Leadership
–
This is the motto of the 19th WomenPower Career Congress at
HANNOVER MESSE.
Interview
ed by Vanessa Koller
,
Communication &
PR Digitalisation
+
Industrie 4.0
@
VDMA
and t
ogether with
t
he
net4tec pioneers;
Begonia
Merayo
, Co
–
Founder net4tec
and Julia Eberl
,
Global
Program Manager
@
Microsoft
,
we discussed about
women's
careers as a business strategy.
"
A career does not mean "CxO" or "head of"
. A career can be disciplinary but also
professional.
We
must
work on rolling out the red carpet for professional careers
.
"
"Have a cle
ar vision about your life and
your professional ambition. T
h
is
is the driver of
your pace, the
motivator,
and the inspiration
to overcome
any challenge on your way.
And remember, you are not alone on that journey.
Choose a strong
network
,
a
solid
community
of pe
ars empowering and supporting you to reach your goals. With humor,
with passion, with
results.
"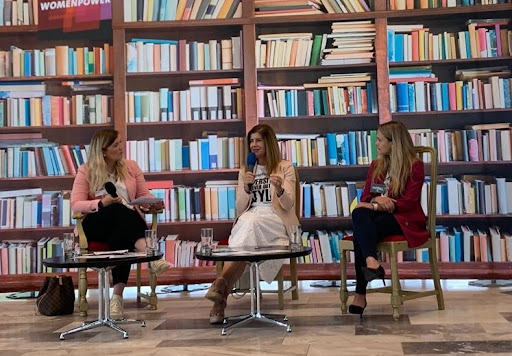 We have made valuable connections that will benefit our network, broaden our
community, and strengthen the movement of female empowerment, equality, and
sup
port. All our conversations had one major theme: Community. It becomes
increasingly clear, that the challenges women are facing in the workplace are being
tackled from all angles, but what really matters is to combine these efforts and become
stronger as o
ne.
It has been truly amazing to connect with all these different
characters, from different industries and parts of the world, working toward one goal,
sharing their lessons learned and supporting each other's initiatives through networking
and collaborat
ion.
We are hoping to see the fruits of these new connections within our community in the
months to come and spark a new flame of change through women power.
Join us at net4tec
HERE
and rock the STEM world
by l
if
ting female careers with the
power of the community.
#thenewfaceofleadership
#togethermatters
Some impressions about
net4tec
,
our
premium members
pioneer
and
cooperation partners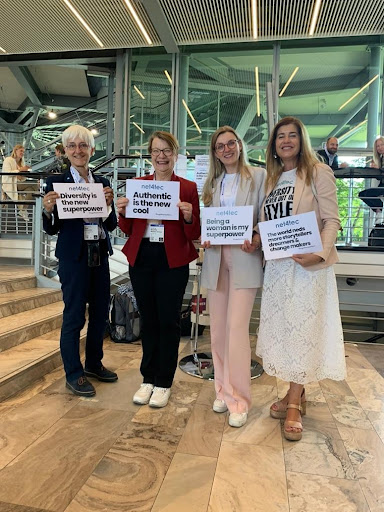 Prof
Dr
.
–
Ing.
Birgit Glasmacher
@
Leibniz
Uni
ve
rsity
Ha
nov
er
,
Prof.
Dr
.
–
Ing.
Burghilde
Wieneke
–
Toutaoui
,
Ch
air of the Women in Engineering Network
,
Melanie Löhrhoff
HR Director
ITW
& Begonia Merayo
, Managing Direct
or Why Consult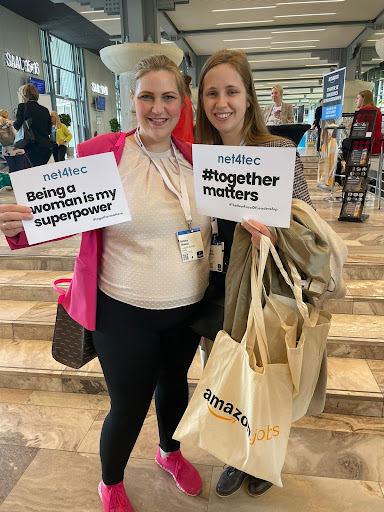 Diana Meglin, Associate
&
Bettina Thomas, Assistant M
anager
Cyber Security
@KPMG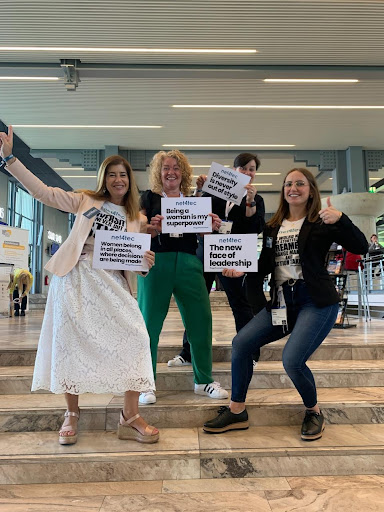 ne
t4
tec
with the
She
Works
team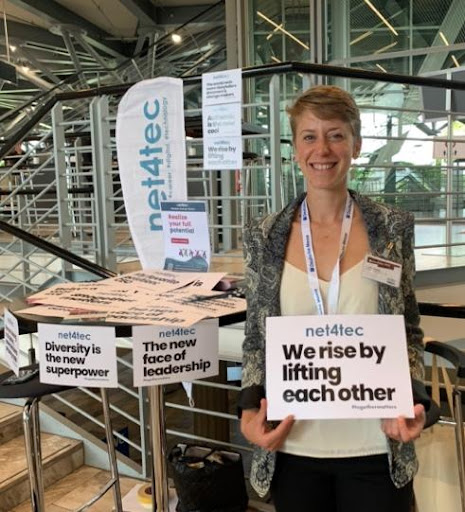 C
é
cile Deprez,
Researcher
@
German Aerospace Center (DLR)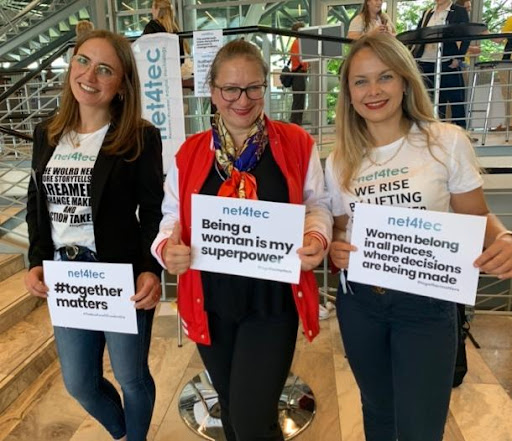 n
et4
tec pioneers
Celine Janson
and
Julia Eberl
together with
Dr. Katarzyna Wojcik
Techni
sche Hochschule Brandenburg